Tim McCarthy, founder of the Kent Zendo community in Kent, Ohio, sits in a full lotus position in the corner and drinks a cup of Dandelion tea before meditation on September 24, 2014. McCarthy, a teacher and practicer of traditional Theravada zen buddhism, spent his entire day at home cleaning out his flooded basement and only briefly stopped into Kent's Upaya Zen Center to spend some time in peace and quiet.
Original story available at kentwired.com
Jennifer Klingenberg, guitarist and vocalist for the Akron based india rock band Peep.
Robert Selvaggio, Director of Jazz Studies at Kent State Universities School of Music, teaches his students the importance of how they listen to music. "I like to tell my students that you have to get to the point of not thinking your way through a piece, but a way of hearing your way through it."
Original story available at kentwired.com
Mason Gunter cosplaying an original character from the Square Enix video game series Kingdom Hearts
Grandson of Ohio Attorney General Mike DeWine, 4 year old Parker, celebrates his grandfathers reelection with his father and family at the Ohio G.O.P. watch party in Columbus on election night, Nov. 4, 2014.
Original story available at kentwired.com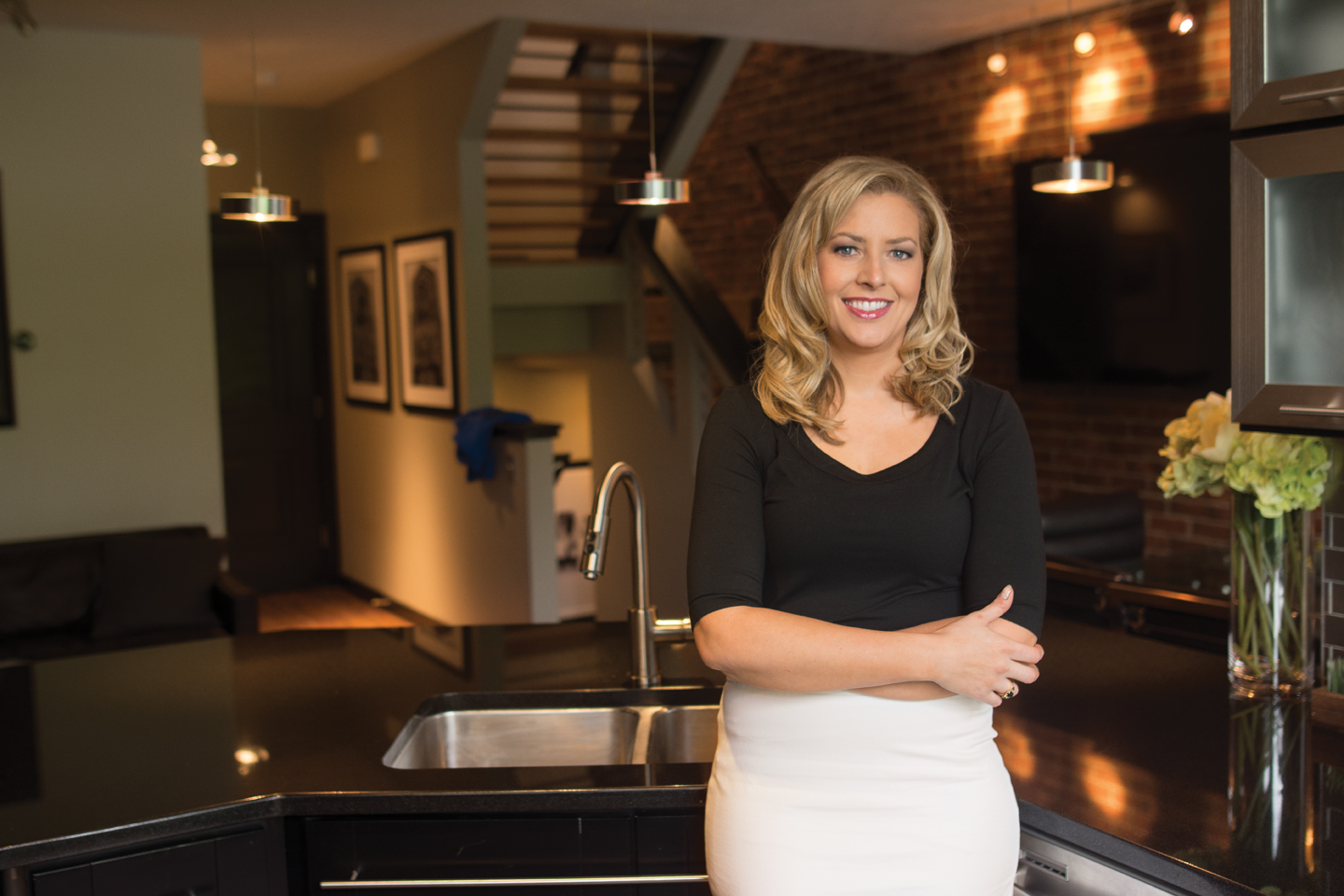 Antha Poleondakis
When Antha was 12 years old, the Akron native's family moved to Australia. She loved living "down under," but came back to the states for college. After graduating from Auburn University in Alabama, she returned to her hometown to be closer to her large, Greek family, but also for something else. "I realized I loved Akron, but I needed all those experiences to learn that," she says. "It makes you appreciate everything Akron has to offer." Now an investment associate residing in a Northside Townhouse, Poleondakis says she is "obsessed" with downtown Akron.
Original story available on Akronlife.com
Senior flight tech major Brandon Taylor flies visitors to the Aviation Heritage Festival at the Kent State Airport on air tours around Portage County on Sept. 13, 2014.
Original story available at kentwired.com
Ryan Dyke of the organization Rubber City Cosplay dressed as Dr. Allen Grant from the movie Jurassic Park.
Robert T: The Real Soul Pleaser, America's No. 1 James Brown Tribute band, was awarded "Best Local Tribute Band That is Almost Like the Real Thing" for AkronLife Magazine's 2017 Best of the City edition.
Beach body coach and fitness instructor Jessie Perry leads members of Kent Chaarg in a PiYo session outside of Tri Towers on Sept. 4, 2014. Kent Chaarg is a new all female fitness organization lead by Chaarg ambassador and nutrition major Madison Jordan.
Original story available at kentwired.com
Eric Lauer, senior pitcher for the Kent State University baseball team. Lauer signed on to pitch for the San Diego Padres during the 2016 Major League Baseball draft and made his professional debut on April 24, 2018 against the Colorado Rockies.
Stephanie Martoccia, sophomore public relations major and lifeguard at the Student Recreation and Wellness Center at Kent State University.
Original story available at kentwired.com
Sarah Kowakzyk, 6, from Indiana, helps to hold a large memorial American flag unfolded by visitors in a ceremony at the Flight 93 Memorial in Shanksville, PA on Sept. 10, 2014. The flag, honoring the victims of Flight 93, is unfolded during a service held every year on September 10 before a candlelight march and vigil.